MEET THE LAMAVE SCHOLARS - Kathy Mauyao
Meet our scholars! Each LAMAVE research project has at least one Filipino Scholar who is sponsored to join our team. These are our amazing LAMAVE Scholars! First up is Kathy Mauyao who is currently working with our whale shark research team in Southern Leyte. Here's what the Filipina conservationist had to share with us…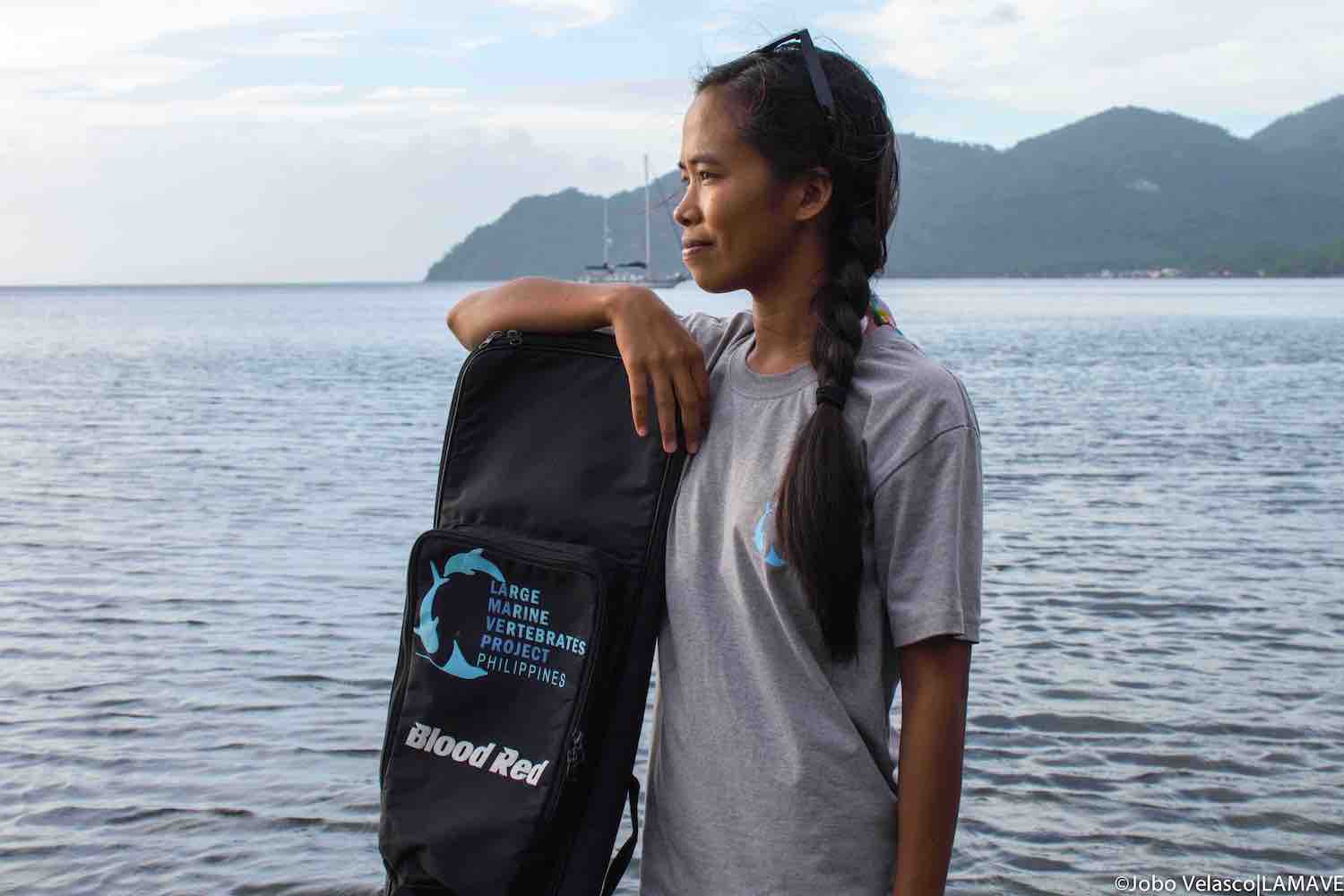 1. Where is home?
I was born and lived in the town of Sampaloc, Tanay, Rizal, for 21 years. At an elevation of 600 meters above sea level, 30 kilometres away from the city, trapped in the heart of Luzon, I always dreamed of living by the sea. Now, as a diver for 7 years, the ocean is my home. It is where my heart is.
2. Why are you excited to be working with LAMAVE?
Since I was a kid, I have always been passionate about doing something for the environment. Back in my hometown, I was involved in different tree planting, caring and reforestation activities. I estimate that I have planted a thousand seedlings in the last 15 years. As I became more involved in the diving world, I realized how much plastic and garbage ends up in the ocean. As the years have gone by, I've watched the marine environment degrade dive by dive. Coral is bleaching, marine animals are becoming more and more endangered. Having followed the progress of LAMAVE and their efforts for many years, I knew that I wanted to be involved in the study and conservation of our marine resources.
3. Best LAMAVE moment so far?
Choosing a single moment is difficult, but I think I can narrow it down to two experiences. The first was spotting the first whale shark on our group's first survey in Pintuyan. I used to be quite afraid of whale sharks, purely because of their huge size. But I was so excited to be the first one to spot a shark, that I swam after it with all my might. I definitely conquered my fear that day and became even closer to my beloved ocean.
The second memory I will cherish is the coastal clean-up we organized in town, with the local children. It was so beautiful and moving, to see the children light up and become passionate about protecting the marine environment. In the end, the kids cleaned 200m of coastline, you could see the pride in their eyes. I can only hope that they will continue to protect their coastline.
4. One moment/experience/idea that made you want to get involved with marine conservation?
There isn't necessarily a single moment or experience that I can point to that made me want to become involved in conservation. My years as a diver and the many experiences I was privileged to have with the ocean made me want to get involved. Divers may be the people who are the most in tune with the sea, yet even still, they do not make the necessary effort to protect the environment they love so much. I've seen divers kick down hundred year corals, grab at sharks and turtles, harass schools of fish and the list goes on. I've always tried to organize my diving friends to collect trash as they dive, or engage in larger scale underwater clean-ups. Conservation is a daily effort, not a special occasion.
5. One thing every Filipino can do for ocean conservation?
We have such a catastrophic problem with plastic trash in this country. The South East Asian nations are responsible for nearly half of the plastic that ends up in our seas, suffocating large marine life and killing off schools of juvenile fish, before they have a chance to grow. Take a reusable bag to the market for produce. Get a cardboard box from the supermarket, instead of plastic bags. Stop buying single use shampoos and toothpastes. Avoid processed foods and the unfriendly packaging they are enclosed in. Depending on our waste management systems to safely dispose of trash is not a solution. We must not create waste in the first place, this is the solution to the problem.
6. Dream/Future job?
In the future, I would like to work as a diplomat, partnering with government officials, private entities and local communities to increase awareness about the plight our environment faces, and to provide solutions to the problem as a whole.